Words from the author – Kay Formanek
"This book has been inspired by the rich diversity that has shaped my personal and professional journeys. It is a journey that started in South Africa in the 1960s leading me to work globally over the last 30 years with some 50 organizations as they transformed their business and their culture through diversity performance.
I have learned that our present approach to diversity must fundamentally change: it must be strategic, it needs to be anchored in organizational transformation and it needs to meld both the art and the science of diversity if we are to meet the challenges of the future. I have also learned that advancing diversity is dependent on the personal commitment and conviction of courageous leaders."
Beyond D&I is structured around the "Why", the "What" and the "How" of Diversity Performance.
Navigate the parts of the book to see the Chapter topics.
Chapter 2
Why do organizations need to pursue diversity?
Chapter 3
What are the elements of diversity performance and how are they defined?
Chapter 4
What is my ambition level for diversity performance and how does my current diversity performance compare?
Chapter 5
What initiatives and capabilities do I need
to deliver my desired level of diversity performance?
Chapter 6
How do I mitigate personal and systemic bias within my organization?
Chapter 7
How do I build the case for diversity and investment in diversity performance?
Chapter 8
How do I embed inclusiveness into the culture and daily behaviors of the organization?
Chapter 9
How do I select and apply policies that provide value and support daily practices?
Chapter 10
How do I measure diversity performance?
Chapter 11
How do I re-energize the diversity journey and keep it relevant?
Chapter 12
Summarizing the WHY, the WHAT and the HOW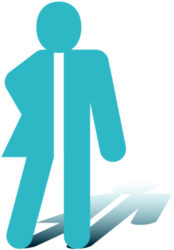 For Whom and What You Will Learn
Whether you're a leader, HR practitioner, sponsor of a D&I initiative or an employee who wants to see your organization benefit from more inclusivity, the book equips you with the tools you need to develop the strategic case for diversity, craft a compelling narrative and chart a tailored roadmap to lock in diversity gains and close key performance gaps.
This book will reply to the following questions:
Why are our sizeable investments in diversity not delivering benefits?
What elements need to be present to deliver Diversity Performance?
What stage of Diversity Performance is required for my organization?
Which diversity capabilities are required to support my desired stage of Diversity Performance?
What is the strategic narrative that I offer for diversity in my organizations and how do I advance the business and societal case for diversity?
The book offers strategic tools and frameworks that are forged on the latest research and experience gleaned from diversity journeys in over 50 organizations.